This last year has been particularly tough for businesses and community groups with the drought, bushfires and now COVID-19. Here at Summerland Credit Union, our communities are an integral part of who we are as a customer owned financial institution – that's why we are committed to supporting them.
The latest recipients of our Community and Business Grants have been announced:
Community Grants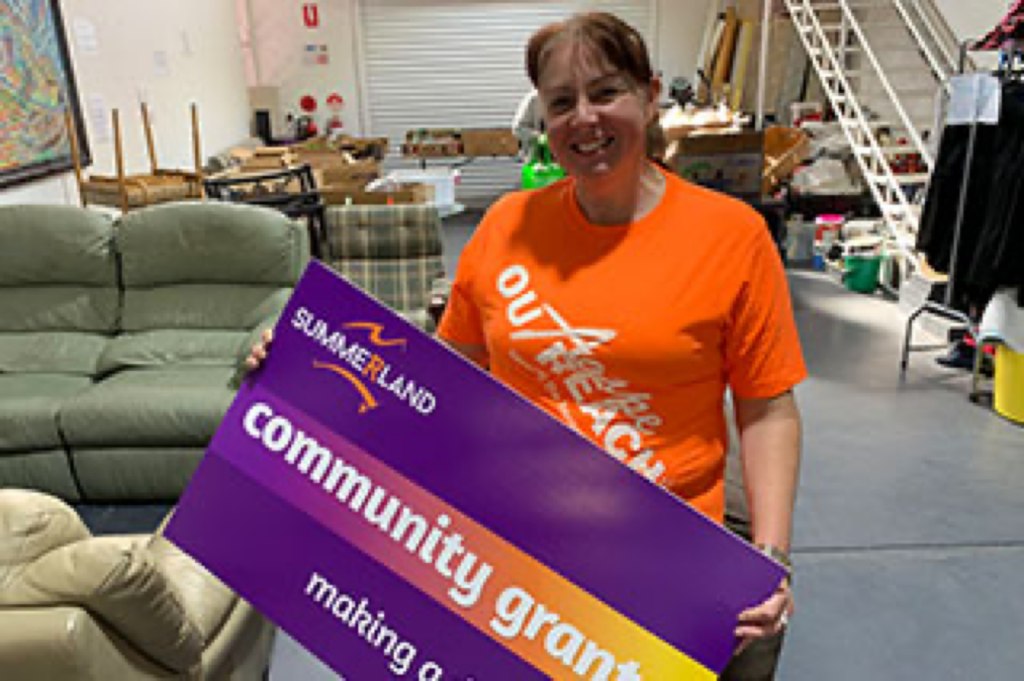 Agape Outreach Inc
The organisation makes a difference to the lives of hurting, broken and disenfranchised people who are in need of assistance. This includes providing meals to those living on the streets, food hampers to families in need, helping people to set up homes, training with basic life skills, and developing housing, as well as a range of other vital services.
"Summerland's grant will help us during these very difficult times, which has made even worse for so many during COVID-19." – Theresa Mitchell, Founding Director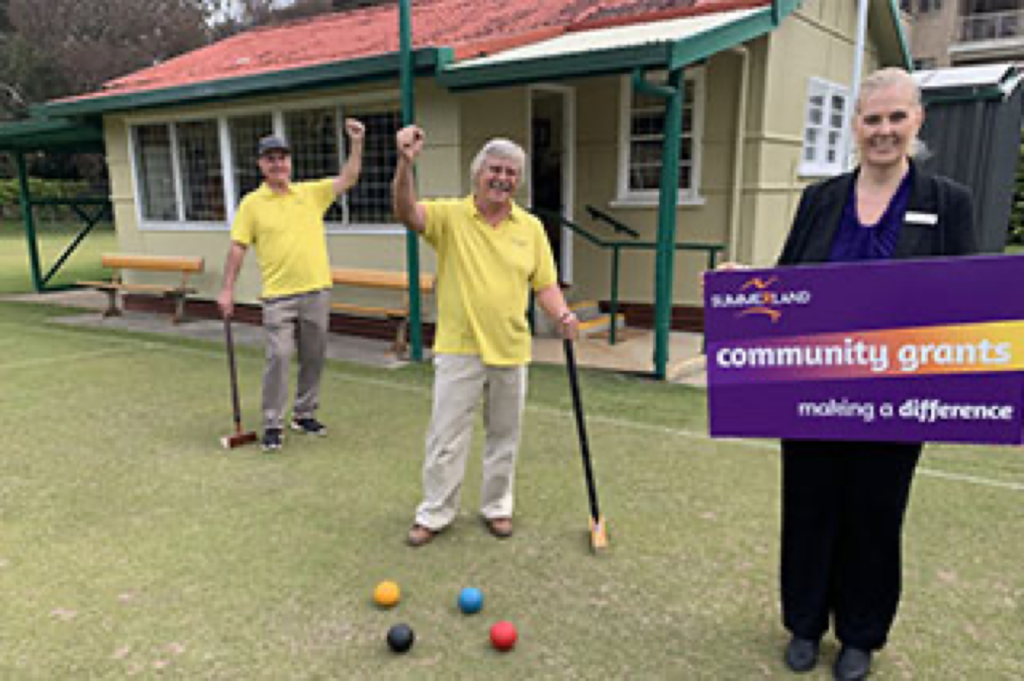 Coolangatta Croquet Club
The club is a member of the Australian Croquet Association, the national body for the sport, and provides recreational opportunities to local amateur players whilst acting as a service to the local community as a venue for events.
"Summerland's grant will allow us to upgrade our catering facilities, making it easier for all members of the public to use our clubhouse. We appreciate Summerland's commitment to supporting our community." – Gavin Clarke, Club President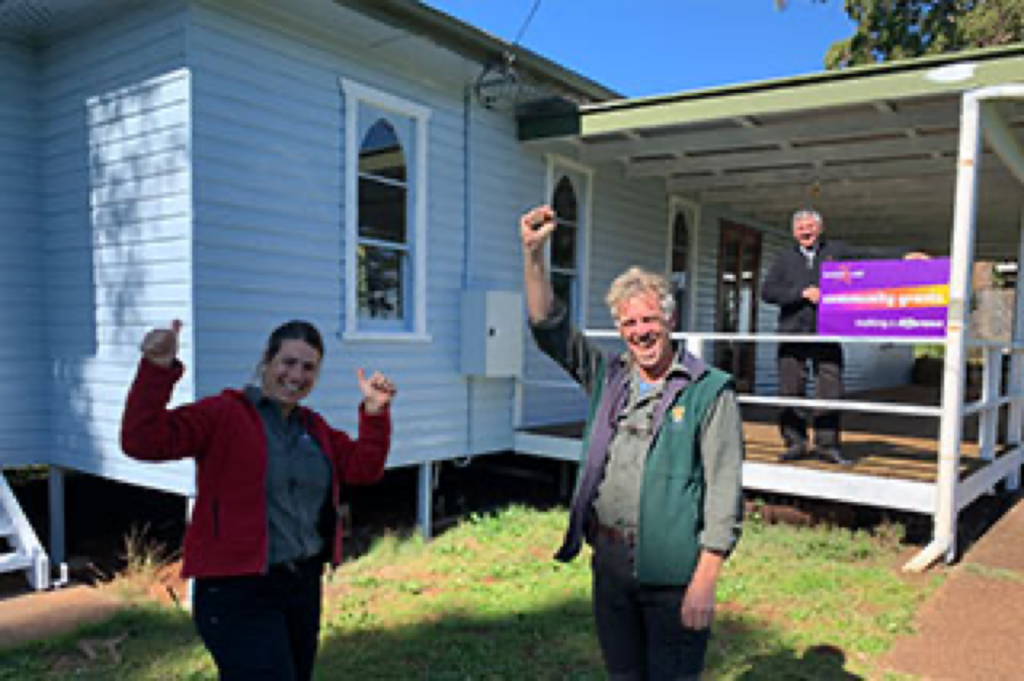 Dorroughby Glenview Community Centre
The hall at Dorroughby has been servicing the local community on the current site since the early 1900s. It was even destroyed by a mini cyclone in 1957, and was later rebuilt by locals. The hall remains an important gathering place for the Dorroughby community for events and fundraisers.
"We will use the funds to purchase paint, timber and hardware fixings – which our volunteers will use to help maintain the hall. Our hall is the hub of local community, and this grant will help to protect this valuable community facility." – Stephen Jackson, Committee Member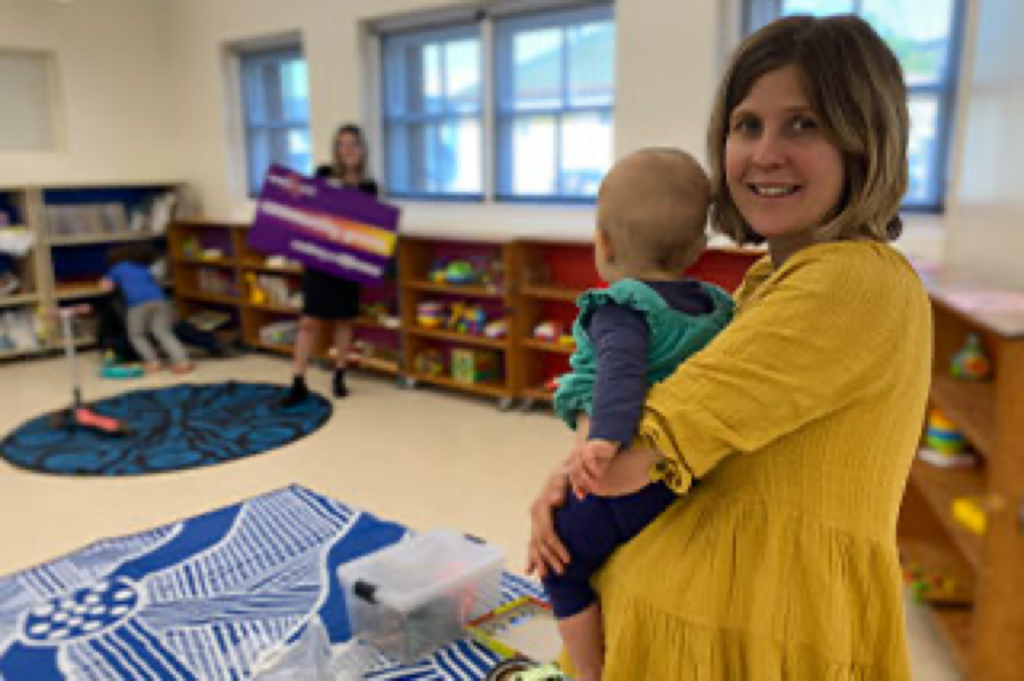 Lismore Toy Library
The library is a not-for-profit organisation that enables members to borrow high quality resources for children at a low cost. They aim to nurture the cognitive, social and physical development of children. The library is run by volunteers who encourage learning through play, which compliments an environmentally sustainable and welcoming environment.
"Less toys being bought means less landfill and hopefully the fostering of an ethos that embraces less consumption and more sharing of resources. We're grateful that Summerland's grant will assist us to more efficiently deliver our services to our members and the wider community." – Flora Zigterman, Committee Member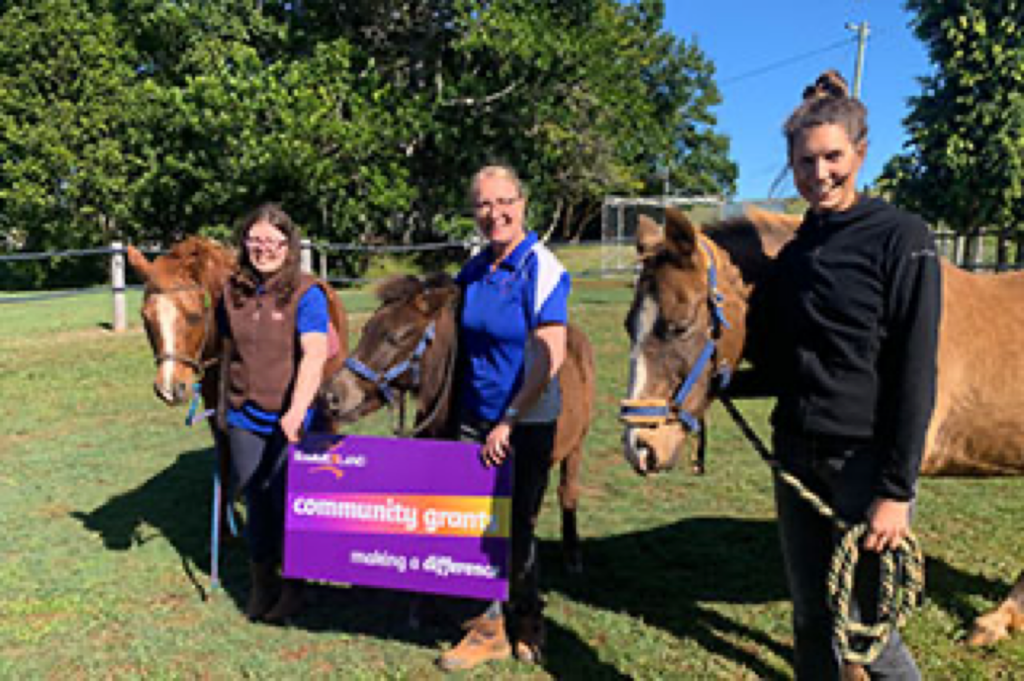 Riding for the Disabled
The Ballina branch provides an important service for adults and children with a wide range of disabilities to develop new skills and enhance abilities. Through the interaction with horses and other riders, it provides members with physical and social confidence.
"The grant from Summerland will make a huge difference, allowing us to collect rainwater, so we can better preserve vegetation and trees at our property in Teven as well as protect the caretaker's cottage." – Anne Shaw, Treasurer
Business Grants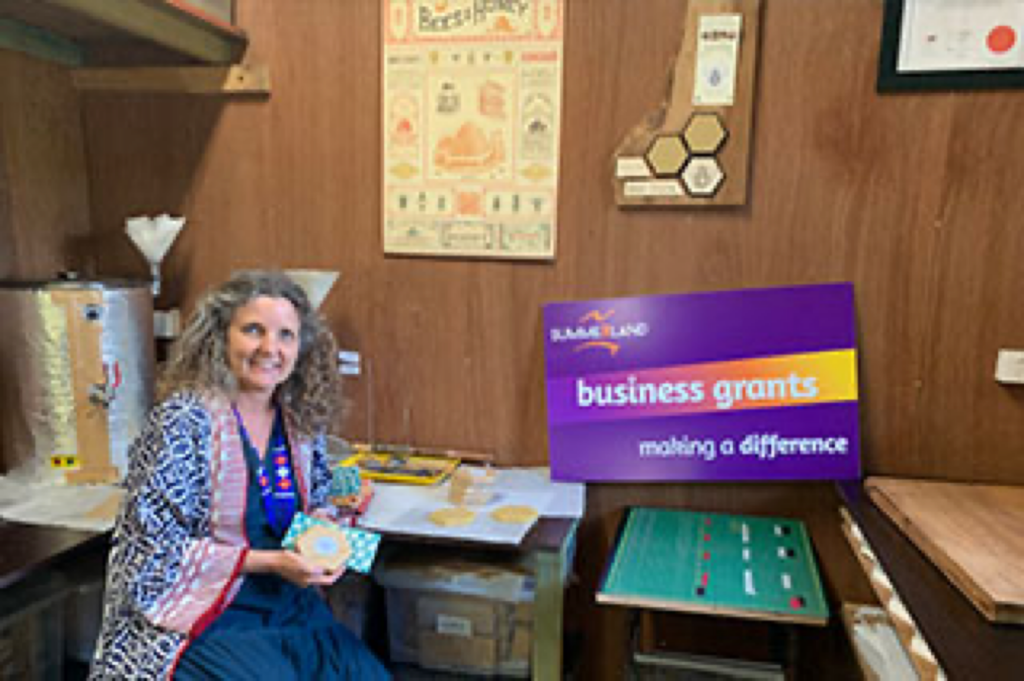 Bee Folk
Local Burringbar based small enterprise, Bee folk sells its products to environmentally conscious customers all over Australia and around the world. All their products come from sustainable sources and the beeswax food wraps are an ethical product which provide a durable alternative to single use plastics such as cling wrap.
"We're delighted that Summerland has given us a grant. This will help us enhance Bee Folk's online presence. It's given us a real boost.' – Marianni New, Owner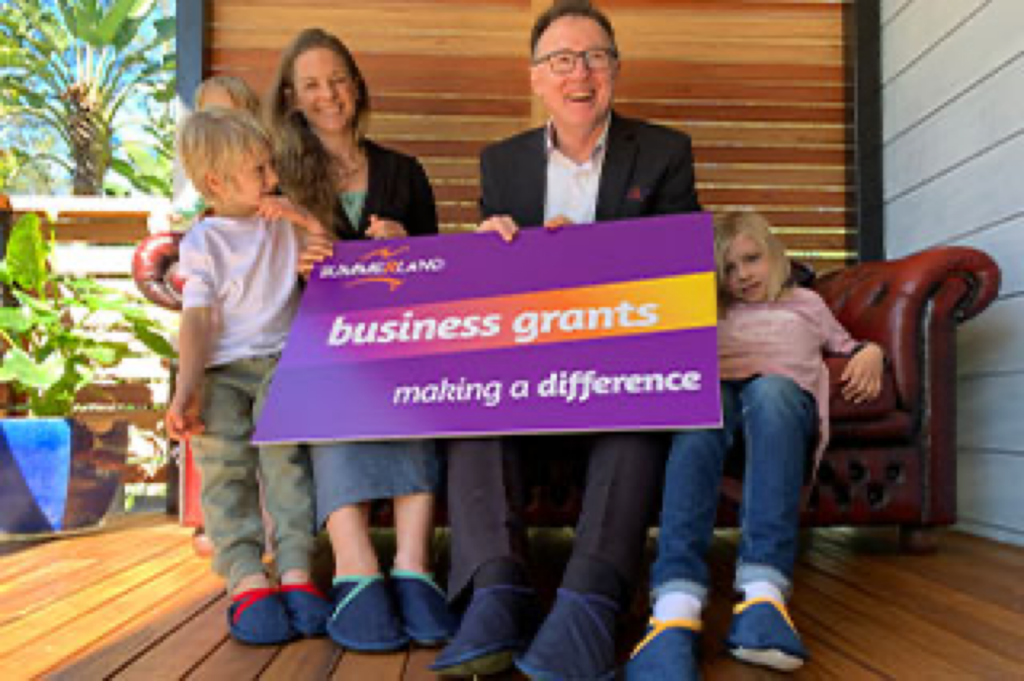 Upcycled Slippers
These affordable and ethical, soft soled slippers are created sustainably in the Byron Shire. Lovingly handmade, the slippers are created for children and adults of all ages, in a solar powered studio with durability and functionality in mind – using upcycled leather, vegan leather and dead stock fabrics. Upcycled Slippers are often used in the classrooms of Steiner schools and at home by those that like to 'tread softly'.
"I'm so grateful for the opportunity to create even more ethical practises with this grant money. I'm able to apply practises that mean I can move towards a zero-waste business. This includes hand dyeing Australian hemp fabrics, a fabric known for its sustainability and longer lasting properties. Thank you, Summerland!" – Karena Williams, Owner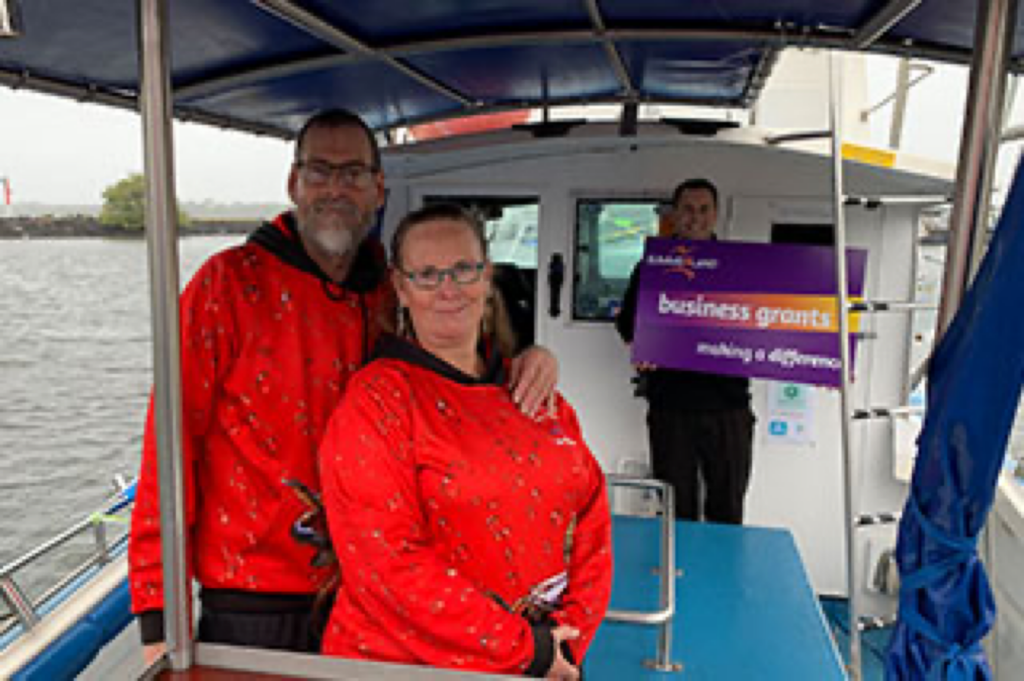 Fozie's Fishing Adventures
The Ballina based charters, provide fishing and whale watching adventures to local and overseas customers across Ballina, Byron Bay, Evans Head and the surrounding North Coast. They cater for small groups and individuals looking to experience fishing and whale watching on the beautiful North Coast.
"The recent COVID-19 restrictions have severely disrupted our business operations over the past few months, but with some of these restrictions now easing, we're working hard to rebuild the business. Summerland's Business Grant will help make this happen. We're very appreciative." – Di and Rob Foster, Directors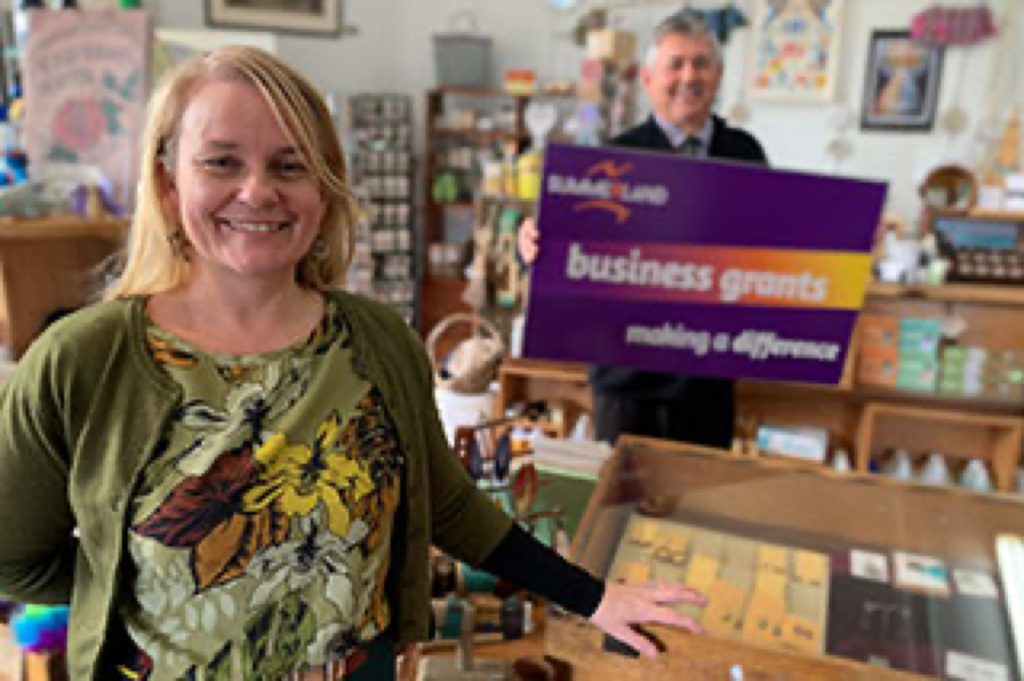 The Green Bank
The Green Bank is an ethical and sustainable health and lifestyle store, which is committed to providing the Nimbin community and its many visitors with products which are sourced locally. In addition, the Green Bank is a venue for the healing arts, which offers a team of practitioners who specialise in body and energy work, as well as medicine for the mind.
"I am a firm believer that as consumers, we have a choice where our money will make the biggest difference. shopping locally and supporting as many local artists and families as possible, is where I choose to focus. Summerland's Business Grant will help The Green Bank continue to deliver on our commitment to Nimbin. Thanks Summerland!" – Kylie Cain, Owner