Local law enforcement bodies have noticed an increased number of counterfeit banknotes circulating the Northern Rivers area. Unfortunately, these notes are often not identified as fakes until presented to a cashier or bank staff, leaving business and consumers short.
How to spot a counterfeit banknote:
All Australian banknotes have various security features, which can be used to help determine a notes authenticity. Always be sure to check a range of features – don't rely on only one or two.
All banknote security features are outlined it the Reserve Bank of Australia's infographic below: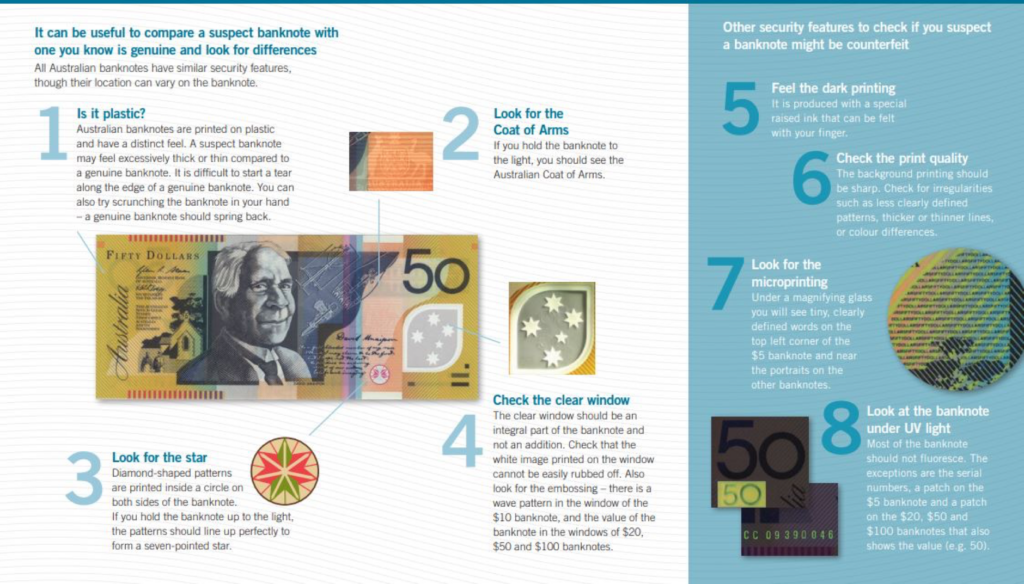 What to do if you come across a counterfeit:
Handle the suspect banknote as little as possible and store it in an envelope
Note any relevant information, such as how it came into your possession
Report the matter immediately to State or Federal police
Remember, you are well within your rights to refuse to accept a banknote if you have concerns about it.
For further information about counterfeit banknotes, you can visit the Reserve Bank of Australia's website at https://banknotes.rba.gov.au