Linda Sparrow has lived in Bangalow for 14 years. She grew up in the Blue Mountains and lived in the Northern Beaches of Sydney for 16 years before she moved up to the Northern Rivers. As the President of the Bangalow Koalas, she shares the journey of the group looking to create a Koala Wildlife Corridor across the Northern Rivers and how you can help make a difference to wildlife and climate change in the Northern Rivers.

Hi Linda, can you explain what has happened with the koala populations in the region?
In the Northern Rivers over the last 20 years there has been a 50 per cent decline in the number of koalas, so that gives you an idea of what we're up against. A lot of that is down to habitat loss.
What we're doing is planting trees for the koalas; as we've got a substantial population up here – 50 per cent of the koalas rescued in NSW, by Friends of the Koala, are in the Northern Rivers. In three to five years the koalas will be using the trees we've planted. So, we basically don't have time to wait. We're trying to get as many trees in the ground as soon as possible.
Recently, I rescued a juvenile male koala along Bangalow Road, where he was kicked out of his home by his mother. When I collected him, there wasn't a koala tree in sight, so I ended up driving around trying to work out where I could release him and finished at Skinners Shoot and released him there. In three years' time, we'll have plenty of trees, but the options are very thin right now.


How did the Bangalow Koalas start?
It started in 2016 by a group of residents who were concerned about a 400 metre stretch of trees up at the top of Rifle Range. I received a call from a friend saying they needed my help saving the koalas, and that's how it started. I then went to the Byron Shire council to find out if the same stretch of trees was a koala corridor – it wasn't at the time, but it is now.
The council informed me they'd only had two reported sightings of koalas in Bangalow. Working together we the council, we put together a campaign asking residents for past and present sightings of koalas in Bangalow. All the feedback we got has since gone onto the Atlas of Living Australia and we've mapped out close to 400 sightings in the Byron Shire; and that is continually rising.
In March 2018 we got involved with the planting of trees with the council. Following some promotion, 85 people from the community turned up for our first tree planting day and we then started receiving enquires from land owners that wanted to join the koala corridor – the rest is history.
This afternoon I am going to a property at Corndale with a Bush Regeneration Professional and we evaluate whether the land connects with other habitat. We then get a quote to find out how much it will cost to fund the tree planting. If the owners are able to fund it, that is great, but if not, I will apply for a grant, and pray it is approved. Unfortunately, there haven't been as many grants out this year. I received one from Stone and Wood for the planting we did at the end of August and I also got a Community Initiative grant from the council recently.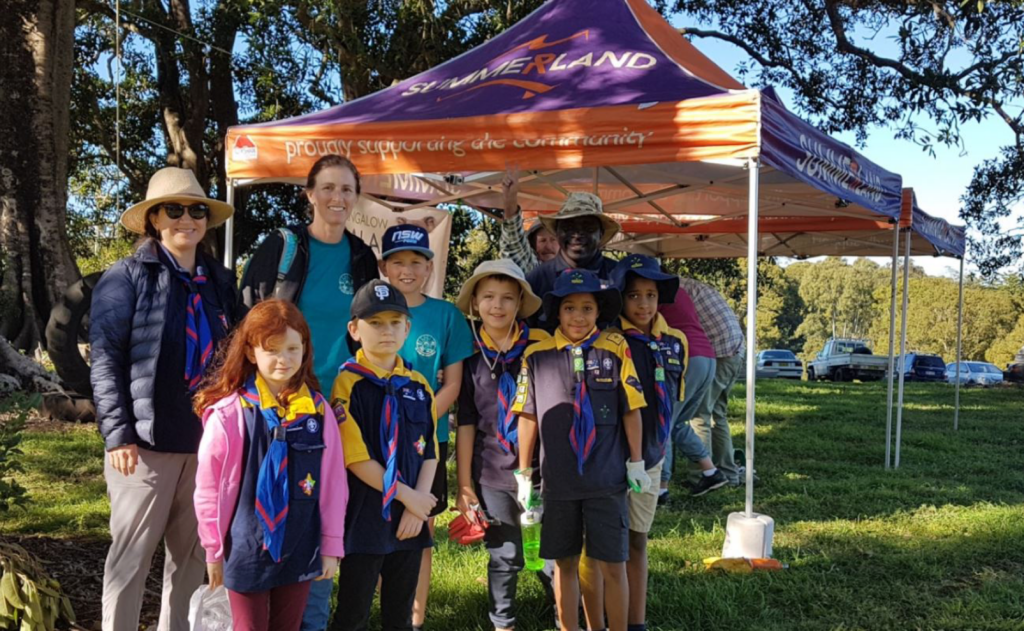 What do you love about being involved with the Bangalow Koalas?
Three years ago, I never thought I'd be doing what I'm doing now. I've always loved animals and nature because I grew up in the Blue Mountains. The bush was in my back yard growing up and I had a real fascination with wanting to be a zoologist, and even a zoo keeper at one point.
When I was first approached, it was not long before we started up Bangalow Koalas and now I can't stop. Two years ago, I trained as a koala rescuer, and once you start rescuing them and seeing what's happening to them, and hearing them cry, it's heartbreaking.
I now say to myself, 'I'm not going to stop'. My Mum passed away in January, so before she died a lot of my time was dedicated to her. Now I don't have that, I want to funnel all my energy into the Bangalow Koalas.
The best thing about the organisation is you meet so many wonderful people including the fantastic land owners and community groups like the CWA, the Lions and Summerland Credit Union.
The community groups like the pre-school in Bangalow are very supportive. They got upset when they saw a post online about a dead koala, so they had a fundraiser one morning and I turned up in my koala suit!
My point is, if we can't save the koala, we can't save anything. They're the most iconic animal in Australia and if you can't save a cute, cuddly koala, we've got no chance of saving anything else.
By saving the koalas, you're helping save the other wildlife and their habitat. We're providing an environment for birds, insects, echidnas, and possums to name a few – it's bigger than just the koalas.


What are the challenges you face?
The funding is the biggest one. If I knew I had a consistent stream of funds coming through, I could just keep planting trees [it costs $1 to buy a koala food tree] as we have enough properties and land owners willing enough to support us. I would then know we could plant thousands of trees.


For someone that has never been to a tree planting day, what typically happens and how can I get involved in one?
What is so good about the tree planting days, and one of the reasons why I think we get so many people coming back to them is the holes for the trees are pre-dug, so there's no weeding, digging or whipper snipping, it's just planting the trees and mulching. Typically, the planting days are over in about an hour.
At each tree planting day, we have a sign on desk, where there's also information on how to join the Bangalow Koalas. We have parking supervisors, signage directing people to the planting, and instructors helping people with the planting of the trees – so it's quite an operation! We've also got the Summerland marquees set up with the Bangalow Lions club doing the sausage sizzle, and a local lady who puts together some sandwiches for the volunteers. The tree planting days have turned into real community events, which is wonderful. But you don't have to do the planting if you can't for whatever reason. For example, there is a lady who lives close to me and she has osteoporosis, and she said she can't plant, but she would still like to help. She now does the letter box drop of flyers around the area telling locals about the tree planting days. I've also had another lady say she can't plant due to health reasons, and she does the sausage sizzle. Another local man who is on crutches, but wants to help, directs cars for the parking on the day. Even if you can't plant, there are other ways you can help on the day – there are plenty of opportunities!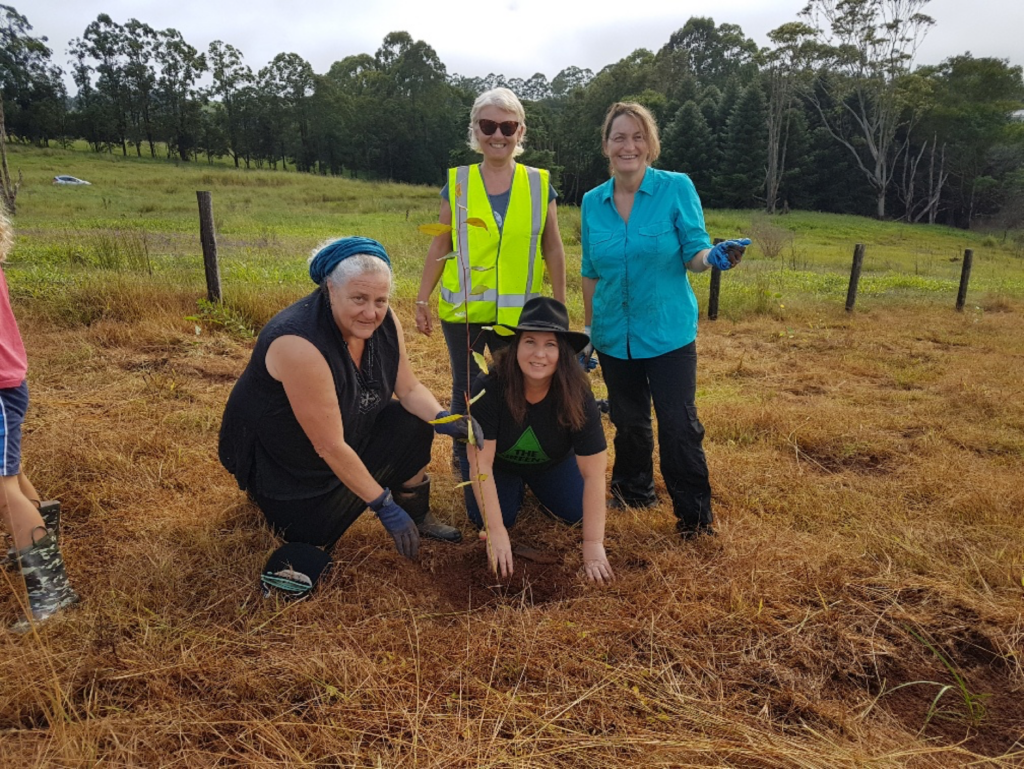 Every September, Summerland highlights sustainability through Sustainability Month. This year focuses on environmental sustainability. Why is this cause so important to you?
If we don't do something now, then there will be no future for our children and generations to come. We need to be aware of what we are using and how it is affecting the environment.
With the koalas, I am so aware of the trees that are being cut down and what it is doing to the planet. Even if there were just more trees being planted across the world, we may be able to do something about climate change.
If a little group of around 100 members like the Bangalow Koalas can hopefully plant around 25,000 trees by the end of the year, imagine what could be achieved across the world, if we all worked together.
Climate change may seem like a huge problem, but if everyone in their local community tries to make a small difference and do something about it, which then inspires someone else to do it, then it will just keep growing.
It's nothing special what I'm doing, anyone can make a difference if they put their mind to it.


How have Summerland helped support the Bangalow Koalas?
What a great Credit Union! We do our banking with Summerland and the staff at the branch are really supportive and wonderful. Every time we do a tree planting day, Summerland lends us their marquees – which is a huge help. The tree planting days are like a jigsaw puzzle, because If we didn't have Summerland's support or the Bangalow Lions support, we wouldn't be able to keep putting on the events that we do and keep getting people to come back and volunteer. All the pieces like the marquees and the BBQ come together and they create a beautiful koala (laughs).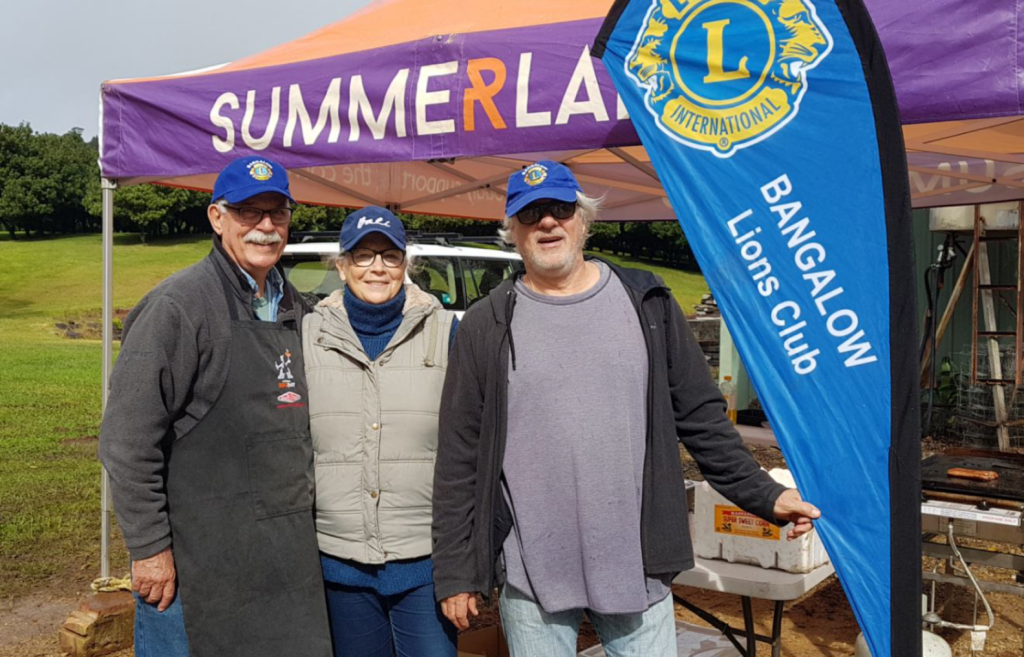 With the tree fundraising account, that Summerland are supporting, how important is it that people get behind this?
All the money that is donated will be put towards buying trees. The more money that we get, means the more trees we can plant, and as a result get more land holders on board. If we want to plant 2,000 trees, that means we need $2,000 – that's a lot of money for a little group.
Even though we are called the Bangalow Koalas, the planting days happen across the Northern Rivers; and all the funds will be used to plant trees across the region. We outgrew Bangalow and the Byron Shire a long time ago. We plant in the Lismore Shire and Ballina Shire for example, and I've had calls from people in the Clarence Valley to organise a tree planting day, but it's all down to the funding so we can make it happen.
The Bangalow Koalas are a not-for-profit group of volunteers who are aiming to plant thousands and thousands of trees. If you're inspired to make a difference at their next tree planting day, visit their website to get in touch.