Every year, Stay Smart Online organises the National Consumer Fraud Week, which aims to educate and raise awareness of fraud trends in Australia. This year, the focus for the week is identifying social media scams.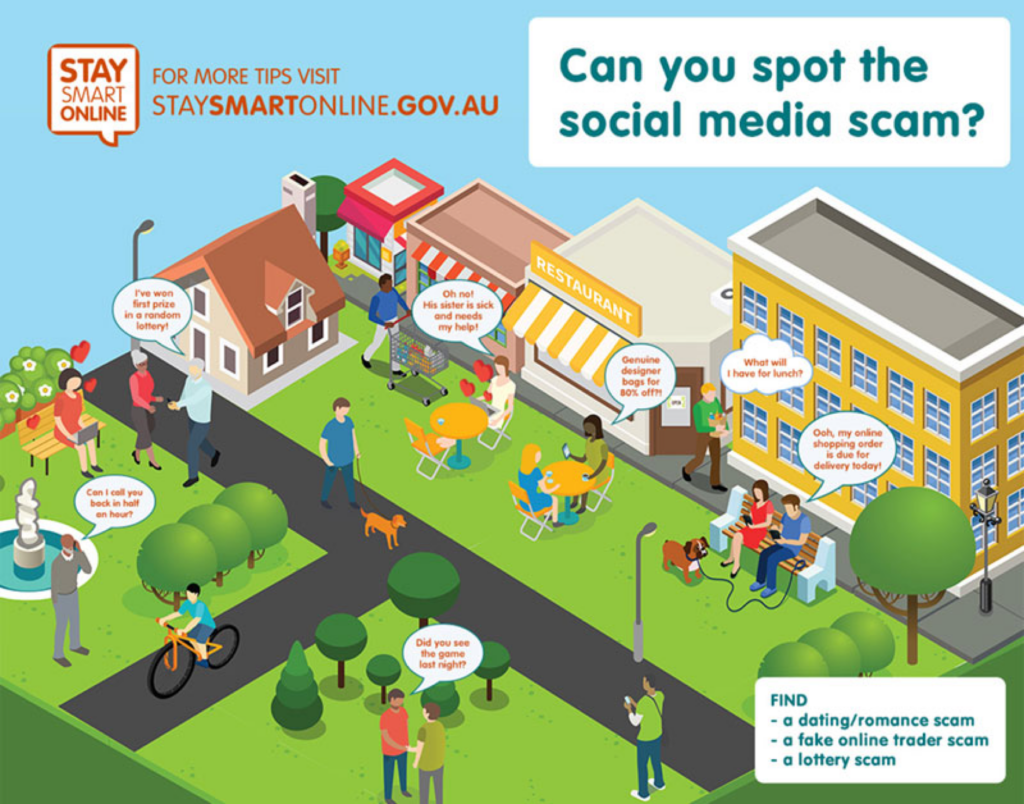 It's almost hard to imagine life without social media – it allows people to connect with friends, family and businesses all around the globe. Unfortunately, it also allows people to come into contact with scammers.
Scamwatch statistics show that last year, reports of social networking scams grew by 79 percent when compared to the previous year, with losses totalling over $9.5 million.
Dating and romance scams, fake trader scams and other buying and selling scams were the three most reported social media scams in 2016, with a staggering $7.5m in losses coming from romance and dating scams alone.
Tips for Staying Safe on Social Media:
Online forums, messaging, and social media sites are great for socialising with friends and family. Unfortunately, there are also people who use social media to steal personal information and identities, or to embarrass, harass or attack others.
Be careful about what information you put online and who you allow to see it. People may be able to see more about you than you realise. Take the time to understand exactly what your account shows about you to the public.
Remember people are not always who they say they are online. Do not accept invitations from people you don't know and use your social networking site's privacy settings to limit access to your information for 'friends' you don't know well.
Never click on suspicious links – even if they appear to have been sent from your friends, as their social media account may have been hacked.
Protect your social media accounts with strong, unique passwords, and have a different password for each social networking site so that if one password is stolen, not all of your accounts will be at risk.
Head to the Stay Smart Online website for more tips to spot social media scams.
#FraudWeek2017