Last month, Summerland donated $2,000 to two flood appeals based on the North Coast.
The beneficiaries were the Over the Range Drought Appeal and the North Coast Drought Appeal; both of which received $1,000 each to their respective fundraising.
Anne Clarke, one of the chief organisers of the Over the Range Drought Fundraiser said that the $1,000 had helped them achieve the goal they set out from the very beginning.
"Summerland were the only financial institution that helped us and the great thing about the $1,000 they donated is we've now gone over the $40,000 that we wanted to raise."
Likewise, Anne Thompson from the North Coast Drought Appeal, said the donation would be well received by the farmers and animals.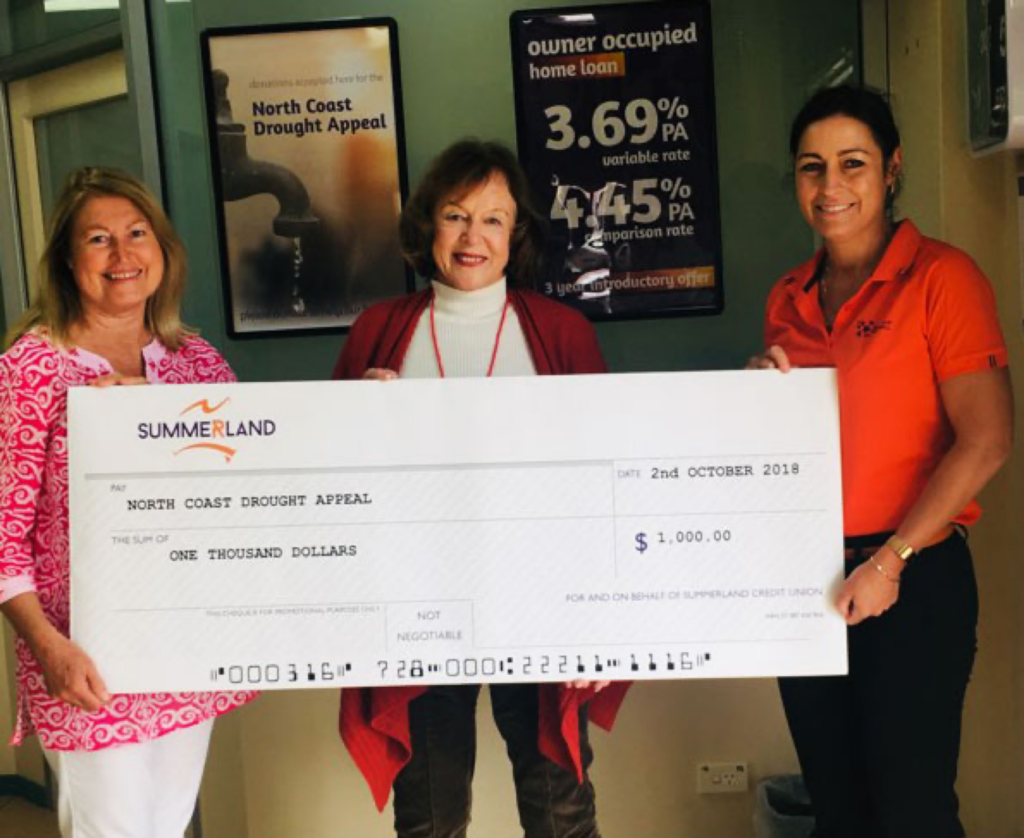 "The $1,000 will go a long way towards feeding starving animals with the sugar cane tops which makes very good hay. We've already donated $10,000 to the community in Bingara, via the Bangalow Chamber of Commerce, through food hampers, boxes of toiletries and money for hay."
With the support of the local Casino branch, Anne Clarke from Over the Range said they've felt truly humbled by the fantastic support from the community.
"Kerry Faull [Casino Branch Manager] and the rest of the Casino branch have been incredible. They also put on a sausage sizzle and rose over $450 for us, which no one else did.
"Without Summerland, we wouldn't have had a place for people to go and donate funds – so it's been a great effort and we are so grateful for the support we've received."
If you would like to support our farmers and donate to the Over the Range Drought Fundraiser and North Coast Drought Appeal visit in branch or call 1300 802 222