This September across Summerland, we are celebrating Sustainability Month. Everything we do at Summerland is towards making a difference in the lives of our families, our customers and the community, which is why we have dedicated a whole month to supporting one of our values – sustainability.
During the month, we will showcase the many and varied elements that affect the way we make a difference to the lives of our customers and communities. This covers four sustainable pillars:
Social
Environmental
Local
Economic
Our commitment to gender equality
In July 2018 we committed to the White Ribbon Workplace Accreditation Program and are one of the first in our region to do so. Summerland supports the safety and wellbeing of all employees and has a zero tolerance policy for bullying, harassment or discrimination
Summerland's values align closely with the White Ribbon vision – A nation that respects women, in which every woman lives in safety, free from all forms of men's abuse.
Respect is one of our core values and respectful relationships are the foundation of our culture. This is reflected in our Mission, Guiding Principles and Shared Beliefs
The Workplace Accreditation Program is an 18 month process ensuring workplaces meet 15 criteria under three distinct standards, developing organisational culture, policies and procedures to uphold the standards for a safe, supportive and respectful workplace
There is a high percentage of female senior managers, executives and CEO within our organisation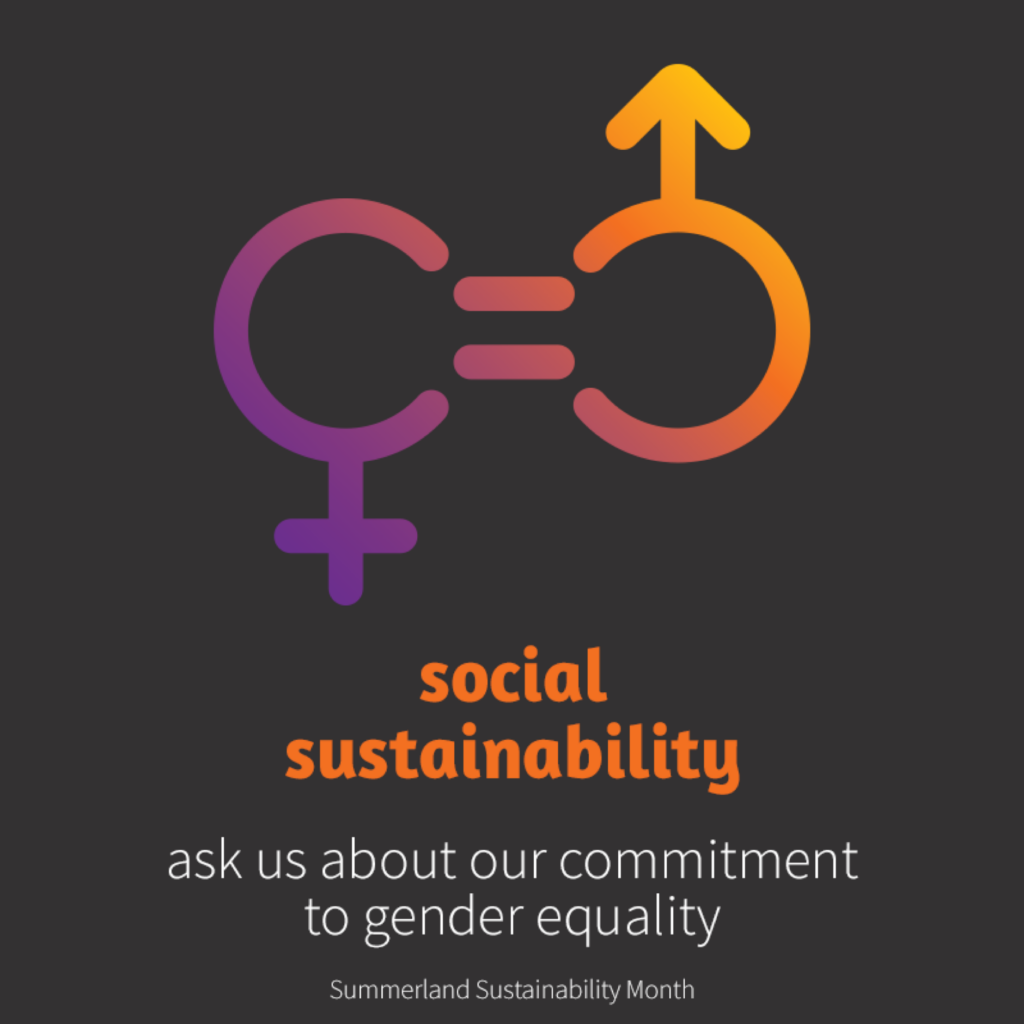 Our commitment to climate action
In November 2008 we joined the NSW Government's Sustainability Advantage Program and are the first business on the NSW North Coast to reach Silver Partner accreditation. We are actively working towards Gold Partner accreditation.
We've implemented over 200 separate initiatives to reduce our impact on the environment through reducing, recycling and changing behaviours & processes
We utilise local suppliers wherever possible
Installed solar panels on Lismore's head office building
Invested in hybrid vehicles
The Board of Directors have endorsed a NO CSG/fossil fuel investment position
Introduced Eco Loans to provide incentives for people to invest in environmentally-sustainable products
Donate funds to support local environmental initiatives
We reduced the quantity used of fuel, electricity and paper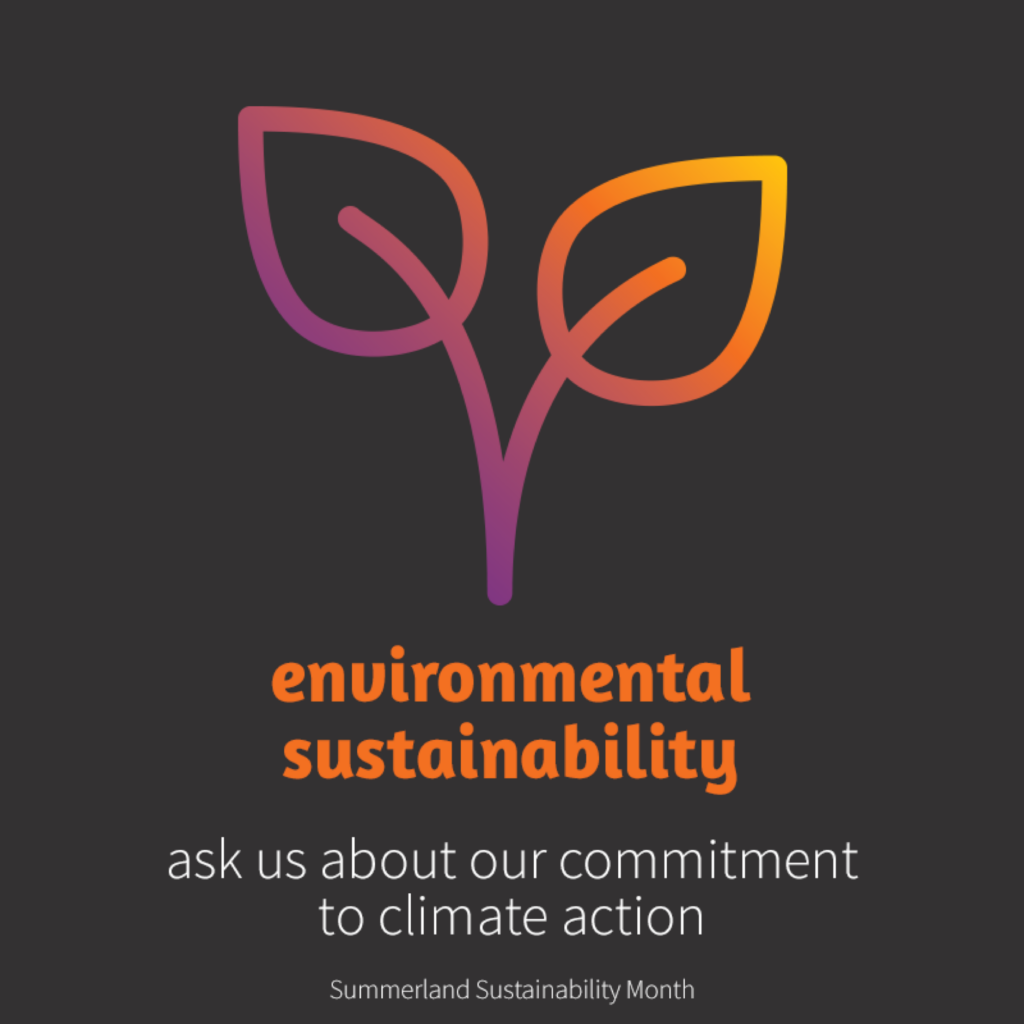 Our commitment to sustainable communities
We offer community sponsorship grants and donations to not-for-profit organisations
Random Acts of Kindness are offered to help people facing hardship
$40,000 in business grants were made available to local businesses following the 2017 floods
Our Business Boost program assists our customers promote and grow their business
Our Cash4Clubs and Cash4aCause programs give back much needed financial support to local community organisations
We support CUFA, by assisting people less fortunate than ourselves to fight poverty, improve their financial literacy and provide security for their families in south-east Asia and the South Pacific
Our Volunteer Program supports staff to give their time for community groups/schools/clubs and other community activities
We mentor other organisations to improve their own sustainable practices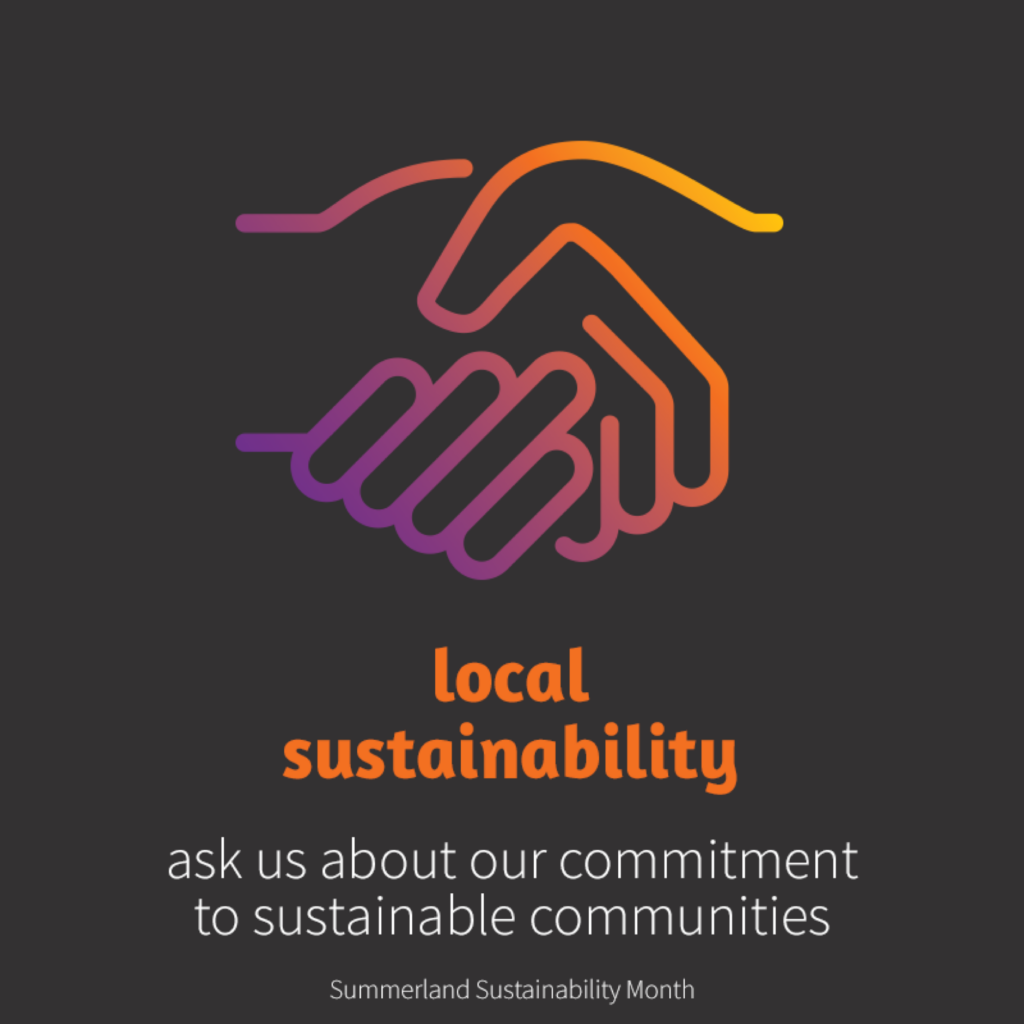 Our commitment to our people
Our Values, Beliefs, Principles and Strategic Pillars define the importance of our staff, customers and those in the community
We are a financially strong business and customers deposits are protected by the Federal Government Guarantee
Prudent decisions are made by our Board of Directors, Executive and staff within a highly regulated financial framework under the watchful eye of the Government regulator – the Australian Prudential Regulation Authority APRA
Summerland adheres to a wide range of policies and procedures to look after the best interests of staff and customers. Examples include Responsible Lending, Security of branch staff, WH and S, Fraud detection, HR and more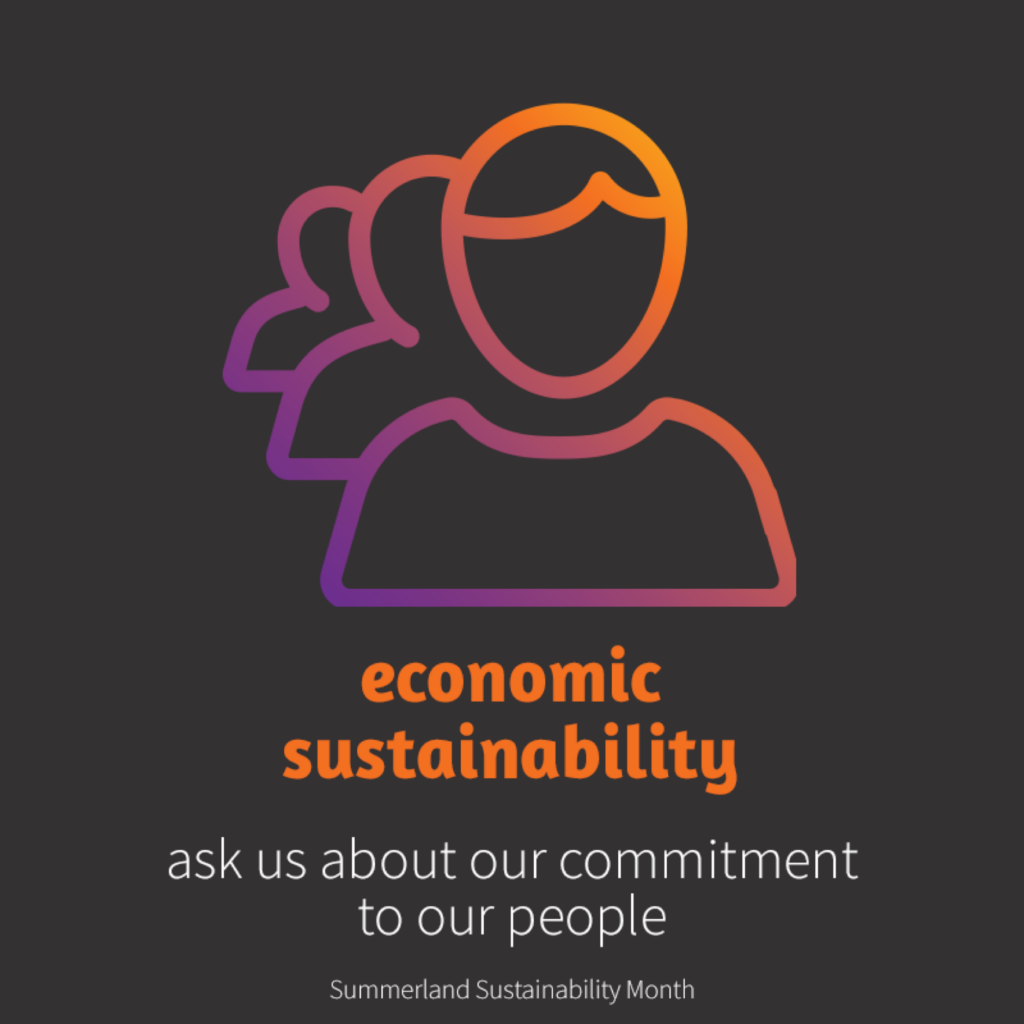 Visit in branch, our website, Facebook, Instagram and Twitter during September to find out more about how we are addressing these different aspects of sustainability and how you can get involved in your community.