 Stay safe and secure online.
Stay safe and secure online.
The limitations and liabilities of using this website
The data on the site is provided solely for the use of the customers of Summerland Bank (Summerland). The content on this website is provided "as is". Summerland disclaims any and all warranties, express and implied to the extent permitted by law. Use of the content on this site is at the user's sole risk. Summerland will in no event be liable to any person or entity for any direct, indirect, consequential, incidental or other damages for any errors in the content on this site, or for the use of any content, including without limitation, damages for lost profits, business, data, or damage to any computer systems, even if you have advised Summerland of the possibility of such damages.
The information on this site does not constitute financial, legal or any other advice except where general advice may be provided on financial products in which case we have not taken your financial circumstances, needs and objectives into account and you should consider these things before making any decisions.
This site contains links to sites maintained by other organisations. We do not make any representation as to the accuracy of information contained on those sites and will not accept any responsibility for the accuracy, ownership or any other aspect of the information contained on those sites.
Unless otherwise indicated, copyright of the information on this site is owned by Summerland. If you wish to reproduce any of the information on this site, please contact us and obtain our permission before doing so.
Summerland Bank and the Summerland Bank logo / image are trademarks of Summerland Financial Services Limited. All rights reserved.
We collect information which identifies, for each page accessed on our site and the network identity of the machine which has accessed it. We retain this usage information for the purposes of usage analysis to help us improve our services, to help diagnose problems with our server, and to administer our website. Access to and use of this information is restricted to authorised staff and our site administrators. No attempt will be made to identify users or their browsing activities. Nor will we disclose information which might identify individual machines.
Emails and newsletter subscription
If you provide us with your email address, we will record your email address, but will only use it for the purpose for which it was provided. It shall not be disclosed without your consent.
Cookies are pieces of information a website can transfer to an individual's computer hard drive for record keeping. Cookies can make websites easier to use by storing information about your preferences on a particular site. When you revisit a site, it accesses the cookies it sent you earlier. A cookie can only store information that you provide. Summerland uses cookies for storing customer's preferences in Summerland's internet banking facility.
Use of information collected
Because we respect your right to privacy and your customers' privacy, we do not sell or rent the information gathered.
This site has security measures in place to protect the loss, misuse and alteration of the information under our control. Any access to and use of information is restricted to authorised staff and the site administrators. We attempt to provide a secure and reliable on-line environment, however you should be aware that there are inherent risks associated with the transmission of information via the internet. Alternative ways of obtaining or providing information are available if you wish to avoid any risk.
To help us understand our webpage usage, the Summerland website uses reports provided by Google Analytics, a service which sends website traffic data to Google servers in the United States. Google Analytics does not collect any data which can be used to identify individual users, nor does it associate your IP address with any other data held by Google.
To opt-out of Google's tracking services, you can use the Opt-out Browser addon provided by Google.
To help us more effectively advertise to existing and potential customers, Summerland makes use of AdRoll's remarketing service. Via the use of cookies and a tracking pixel, AdRoll tracks when visitors to our site visit certain pages.  This information may be used to build a profile of your interests and show you relevant advertisements on other sites. 
Please check AdRoll's Privacy Notice to find out more.
Find out how to opt out of personalised marketing here.
Remove/Change/Modify information
This site contains links to other sites. Summerland is not responsible for the privacy practices or the content of other websites. When you access such other sites you must comply with their Privacy Policy.
If you wish to access your personal information or have any questions about this privacy statement, the practices of this site, or your dealings with this website, you can contact us.
Learn more about Fraud Prevention
Scammers are becoming increasingly sophisticated and protecting your personal information is more important than ever. Learn more about some common examples of fraud, identity theft and scams to be on the lookout for.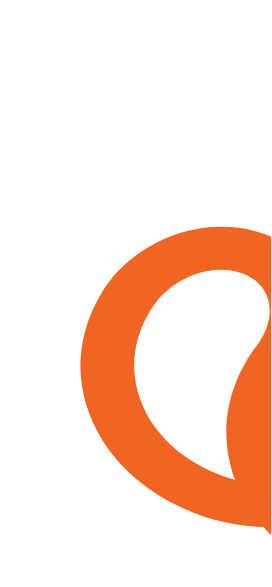 Is there something else we can help you with?
A quick jump to content you may be interested in.